Heat Pump Review in Ireland
How Do Heat Pumps Work?
Heat pumps work by extracting energy from the sun (renewable energy) and using it to power our heat source, instead of using electrically operate heating systems. This principle even works during the middle of winter and at temperatures as low as -25 degrees.
What is the Best Heat Pump?
As a supplier of heat pumps in Ireland, we know that customers experience great difficulty when choosing a heat pump brand to suit their needs. For this reason, we have compiled an overview of Ireland's leading heating brands to help make your decision that little bit easier.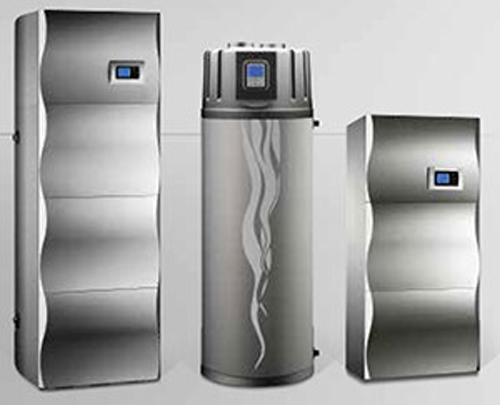 Dimplex Heat Pumps
Dimplex have been building heat pumps for over 30 years and today provide a range which includes geothermal water heating systems, heat recovery vents, high efficiency gas boilers and smart heating controls.
Orca Heat Pumps
Although we are the leading, Irish agents of Orca heat pumps; we're without bias when we say that Orca air to water heat pumps are Ireland's top and most reliable brand of heat pump.
Orca is manufactured in Europe and offers a 5 year guarantee on all heat pump purchases. Heat pumps have an estimated life expectancy of 20 to 25 years, which is twice that of your average boiler system. As a result, the cost of ownership can be achieved within a very short space of time.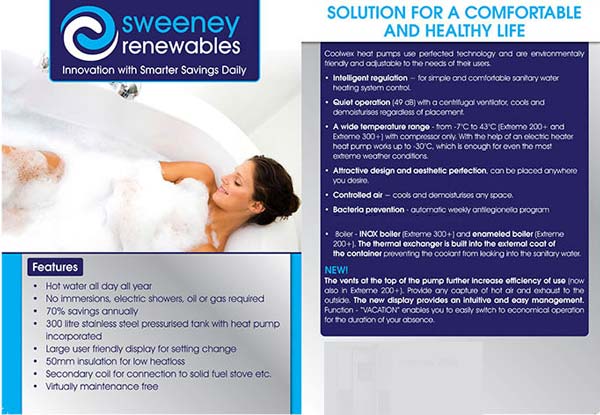 What are the Benefits of a Orca Heat Pump?
Orca heat pumps are a worthwhile heating investment for both domestic and residential properties as they can reduce heating costs by up to 70%. They also work to improve your health by providing impeccable water supply and an automatic anti-legionella programme.
Orca heat pumps provide up to 5 times more energy than the electricity that is needed to power them.
Heat pumps also provide many other benefits as follows:
5 year guarantee
Made in Europe
Seamlessly connect to other heating systems such as oil, wood burner, gas and solar heaters.
Automatic heating functionality
An easy to use LCD display
Turbo option for fast heating in the winter months
Daily timer for efficient heating control
Silent heating system (49dB)
Integrated electric heater as standard (1.8Kw)
Your Free Savings Review
Call 086 8517555 or click on the following link for your free savings review.
Get In Touch
For more information on the benefits of a heat pump or to enquire about installation of your Orca heat pump system, contact us today on 086 8517 555 or fill in our contact form and we'll get back to you as soon as possible.

Heat Pump Review

has a rating of

5

/

5

based on

10

ratings and reviews