Benefits of Heating Control Systems
We have put together some benefits of installing heating controls in your home.
What are heating control systems?
Heating control systems enable all elements of cooling and heating to be controlled and managed by a central easy to use device. This in turn helps home owners to save money on their heating costs and increase their comfort in the home by controlling the level of heating where it is needed the most.
You will save money
By installing heating controls and using them efficiently you could save up to 20% on your heating bills.
Quick and easy to install
These systems are quick and easy to install with simple to operate touch screen interface wireless heat controls.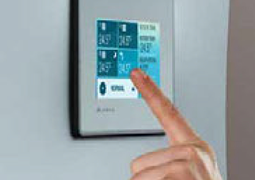 Controlling & Scheduling
With these systems you can schedule your heating and hot water to go off and on when needed. You can also select the areas in your home to heat and the required temperature for each room instead instead of having to heat the whole house at the same temperature.
Reduce your carbon footprint
You are only heating rooms when you need them, you will also use less fuel and never use any more energy than you need to, therefore you are increasing your comfort and protecting the environment at the same time.
What heating systems do they work with?
These systems will be able to control any of the following heating systems:
Underfloor heating
Air to water heat pumps
Radiators
Boilers
Is there grants available?
Yes, government grants of €400 now available for home owners who install heating control systems in their home. To find out if you are eligible for these grants give us a call on 0868517555.
MORE INFORMATION?
Feel free to contact us on 0868517555 or complete our contact form for more information.
Remember to download our free heating controls catalogue.